By Hanan Davis and Diyaa Kaufman- Junior High Students
This year's WCEC Walk- a- Thon and "Dinner at the Deli"  fundraiser  was very successful. We  walked a combined total of 111 miles (179 kilometers) and we made $4,087.99!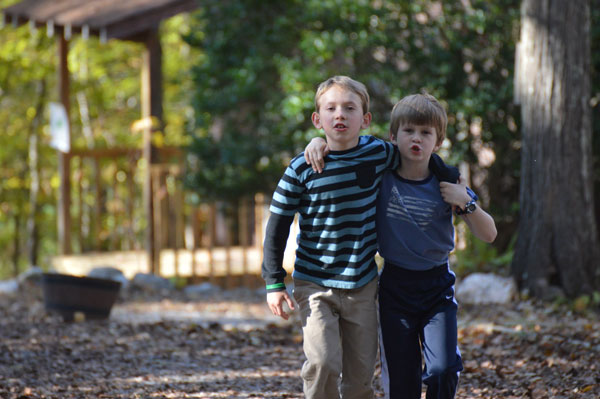 It was a very sunny and warm day, perfect for walking. Everyone joined in and walked through the woodsy school campus. Even the little pre-schoolers joined us, as well as lots of parents, young and old and plenty of friends.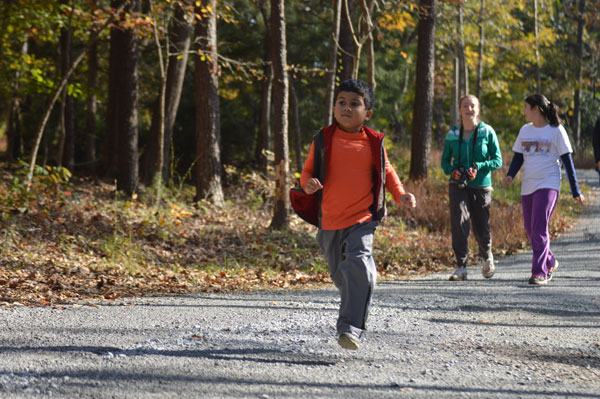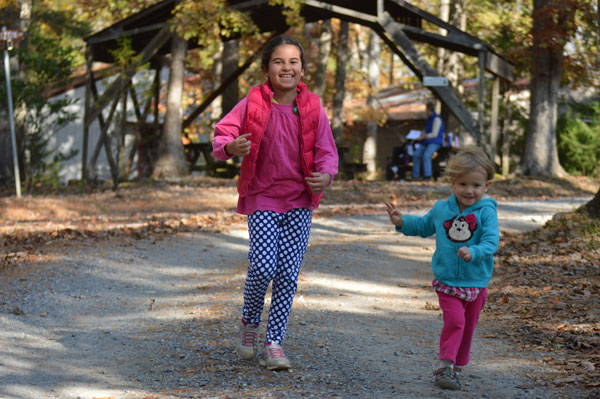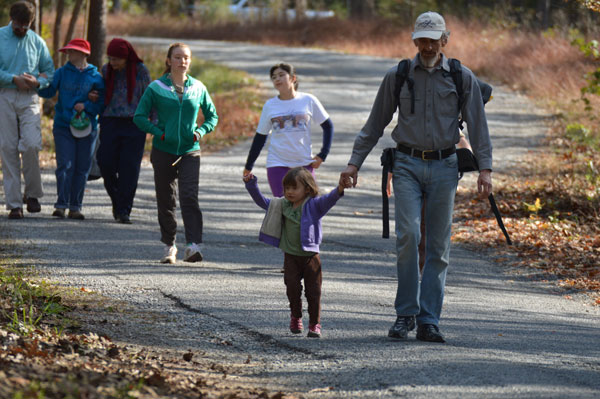 When we were finished walking, we went down to the "Deli" and had a cool, yummy meal, homemade with love. There was Caesar, potato, carrot and raisin, cucumber, egg, three- bean, and fruit salads. There were 4 types of bread with LOTS of toppings, homemade pickles and sauerkraut, and, Autumn Gold soup with sour cream for the top.
For dessert, there were lots of goodies at the bake sale. There were homemade cookies, granola, muffins, special Persian soup, and Indonesian noodles, sweets, and rice pudding. There was even an old fashioned chocolate cake sold by the slice.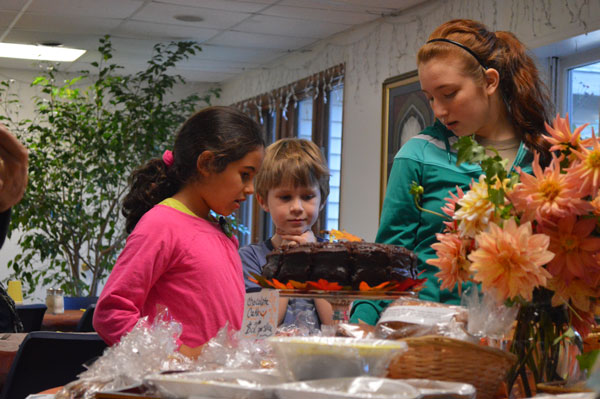 The raffle happened after lunch. It was a BIG basket donated from Fresh Market in Lynchburg that had everything from crackers to sodas in it.
It was the most successful Walk- a- thon we have ever had. Thank you for supporting our school. It was great and it made a difference.
"The land is where our roots are. The children must be taught to feel and live in harmony with the Earth."– Maria Montessori