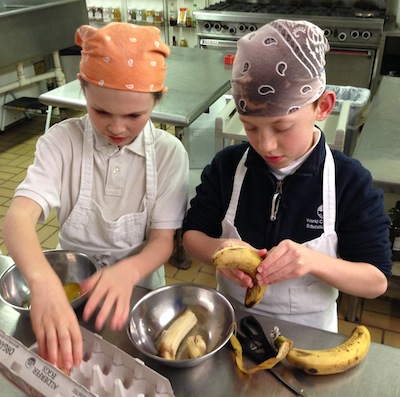 Students in the lower and upper elementary class at the World Community Education Center enjoyed a winter afternoon of baking delicious Gluten Free Banana Muffins. (See recipe below)
Maria Montessori's emphasis on "Practical Life" activities such as baking helps the elementary school child develop confidence in their ability to create out of many ingredients a whole (and hopefully tasty) product.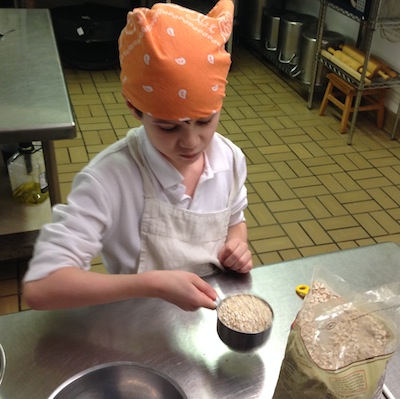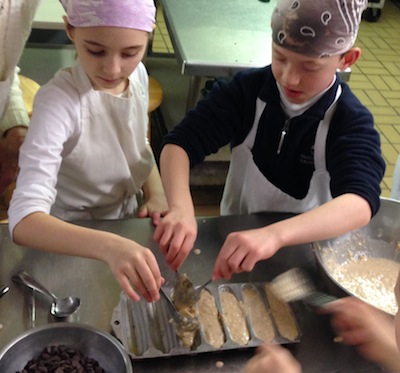 Utilizing math and language skills in reading the recipe and carefully measuring ingredients,  as well as the gross motor skills of stirring batter and carefully spooning and shaping, all are part of the "lesson".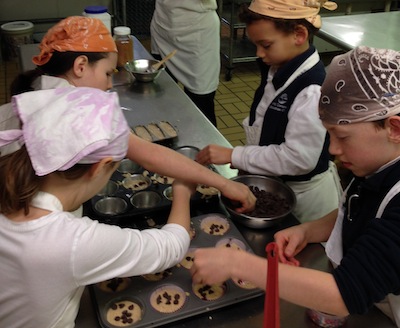 Children love the opportunity to bake and it is a wonderful time to spend time with each other outside of the classroom, while still  in a learning environment.
(Thanks for the use of the fully equipped kitchen, home to many  delicious meals, and host to the international summer camp- Legacy International's Global Youth Village)
GLUTEN-FREE BANANA MUFFINS
Put in bowl for hand mixing, or use blender
2 bananas – mashed
1 C yogurt
2 eggs
2 1/2 C uncooked Oats
3/4 C sweetener of choice (sugar, honey, agave syrup, maple syrup)
1/2 tsp baking soda
1/2 tsp baking powder
1 tsp cinnamon
Optional: Chocolate Chips
Mix all the ingredients well
Spoon into oiled muffin tins
Bake at 400 degrees for 15 mins
Especially good snack in cold winter weather!