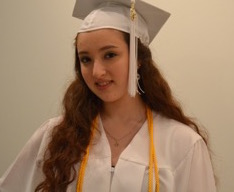 The World Community Education Center (WCEC) offers a prepared environment for learning focused on academic excellence and universal spiritual values that build character and community responsibility. Small classes provide the individual attention that is key to helping each student find his or her genius. The knowledge-plus-values based approach prepares future generations for the challenges of the 21st Century. Communications and leadership training are incorporated into the rigorous curriculum, students often placing into college courses during their sophomore year at WCEC. Many graduates enter college with six or more college credits.
We share a campus and resources with Legacy International's Global Youth Village. The majority of WCEC students attend at least one session of the Global Youth Village (GYV) summer program with students and staff from around the globe, opening their eyes to the world outside of our rural Virginia campus. WCEC students often engage in internships with Legacy International including international travel and work with other non-profit organizations and the U.S. Department of State.
WCEC students reap the benefits of our relationship with Legacy International in opportunities to meet and learn from teachers, artists, and other professionals from around the world. Students have had meeting and classes with an astronaut, a Columbia University Bronte scholar, an ethnomusicologist teaching music composition, an opera singer, and winners of international youth leadership awards, among others.
High School students take one major field trip during their four years, often to Washington D.C. where, through Legacy connections, they get private tours of the Capital or have meetings with Library of Congress staff and with members of Congress to discuss issues that have been part of their social studies curriculum,
                                                        Evidence of Success
Graduation Rate: 100%
College Acceptance Rate: 100%
College Graduation Rate:  86%
Graduate School Attendance Rate: 77%
Employment Rate of WCEC Graduates: 100%
Colleges and Graduate Schools attended by WCEC graduates include: Johns Hopkins University, Georgetown University, George Mason University, Virginia Tech, Milken Institute, School of Public Health; George Mason University, University of Lynchburg, and Randolph College.
Many WCEC graduates receive scholarships and awards including honor's programs, graduation with honors, high honors, and highest honors.  One of our graduates was awarded the Truman Scholarships for her MS in Public Administration. Another was awarded a coveted internship at the British Museum.
Careers of WCEC graduates include:
a Medical Researcher
IT Programmer and a Network Consultant
a Project Director in a U.N. Non-Governmental organization
and a Project Director and Senior Account Executive in Health Communications
Teachers and School Administrators
Public Relations and Social Media professionals
and a College Career Counselor.