WCEC Fundraiser Plant Sale will be held at the Lynchburg Community Market on May 5th, 7am–2pm.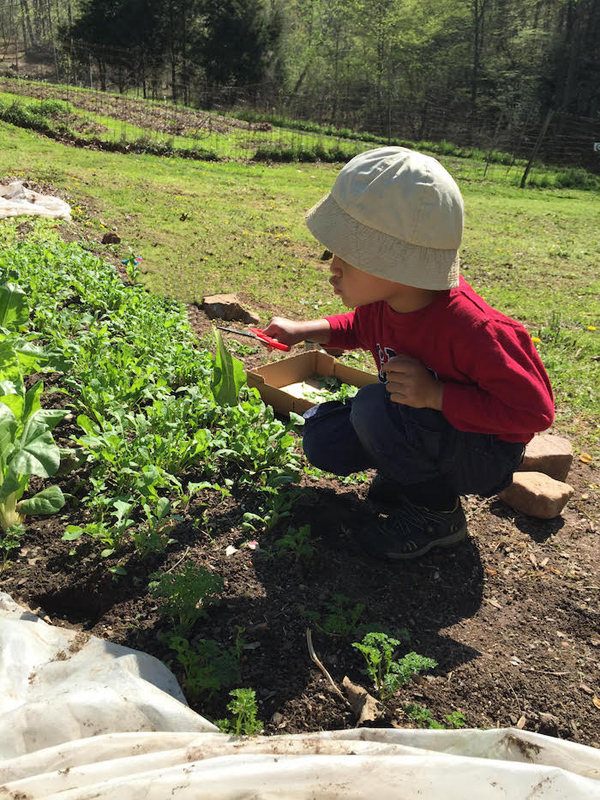 Parents and children have been potting up:
lots of perennial herbs and flower (see list below)
woody fruit bearing plants (goji, black raspberry, jostaberry)
perennial vegetables  including sorrel, Egyptian onions and perennial leeks and more
annual herbs and flowers
Brugmansia
Lemongrass
Perennial Leeks
Perennial Egyptian Walking onions
Horseradish
Sorrel
Daisy
Echinacea
Triple petal orange daylily
Rose Campion
Autumn Colors Black eyed Susan
Bell flower
Perennial Sunflower
Echinacea purple
Feverfew
Apple mint
Pineapple mint
Chocolate mint
Calendula
Salad burnet, Spike Verbena
Rue, Stinging nettle, Chives, Garlic Chives
Chamomile, Catnip, Motherwort, Sweet Annie, Yarrow – white, Tansy
Anise Hyssop, Monarda pink, Phlox -pink, Siberian Iris white, Lemon Balm, Parsley
Japanese aromatic mitsuba, Dill
House plant succulent pots
Sunchokes (1/2 lb. for planting)
and more to be added as it sprouts up
Everything from Island Creek Farm and Wingstem Farm (thank you WCEC parents) is grown from chemical free plant stock in potting mix with organic fertilizer and in a sustainable (coconut coir/rice hulls).
Bake Sale items will include gluten free cookies, honey sweetened cupcakes, and Indonesian sweets.
Proceeds will go toward the High School Civics class field trip to Washington DC, and to adding additional classroom building  to our expanding  school campus.