ADMINISTRATION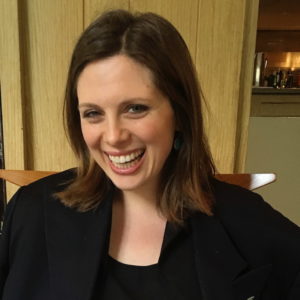 Head of School, Atefeh Leavitt
Atefeh Leavitt has over 15 years of education, training and administrative experience. For the last decade she has she volunteered her time at WCEC, teaching English, Civics, and Leadership, and most recently chaired our Strategic Planning Committee. Her prior work experience at Legacy International included program directorship, training and development of curricula on leadership, civic education and project planning for youth and adults. She also has extensive experience in development and public relations.
As an alumna of the World Community Education Center, she brings a deep understanding of our school values and community to her work.  A native of Virginia, Atefeh has traveled and worked in more than 15 countries, including Algeria, Bahrain, Egypt, France, Italy, Indonesia, Jordan, Kuwait, Lebanon, Oman, Morocco, and Tunisia. She has an MPA in public administration and non-profit management from George Mason University in Fairfax, VA. and a B.A. in Political Science from Randolph Macon Woman's College in Lynchburg, VA, where she graduated Summa Cum Laude and Phi Beta Kappa.
INSTRUCTORS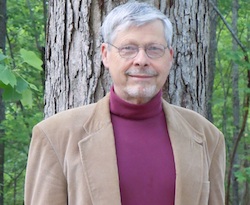 Head of Montessori Mathematics, Allen Larson
With over 40 years of Montessori experience, Mr. Larson holds a  BA in Psychology and Mathematics from the University of Minnesota. He graduated from Mankato State University with a Masters of Arts  in Teaching Mathematics.   Certified in Montessori Elementary  (6 to 12) from Association Montessori International for Montessori Training in Bergamo, Italy 1975.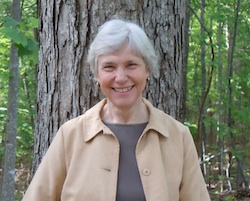 Lead Elementary Montessori Teacher, Judith Larson
40 years Montessori experience
Mrs Larson holds a B.A.in English from University of North Carolina, and an M.Ed. Elementary Education,  from University of South Carolina. She received her Certification to teach the Montessori Method of Education to ages 6 to 12 years, from  Association Montessori International, in Bergamo, Italy in 1975.  She taught at the Blue Ridge Montessori School, Lynchburg for 9 years as well as establishing The Children's Center, a Montessori preschool, in Roanoke, VA.
"The secret of good teaching is to regard the child's intelligence as a fertile field in which seeds may be sown, to grow under the heat of flaming imagination."  Maria Montessori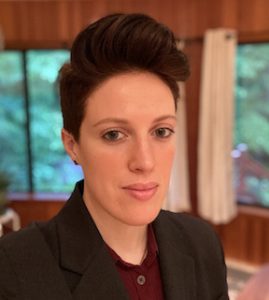 Lower Elementary Montessori Teacher, Roya Leavitt
Ms. Leavitt holds a B.A. in Sociology, Randolph-Macon Woman's College (Randolph College). She received her AMS Montessori Certification for Elementary 6-12 years from the Institute for Advanced Montessori Studies, Silver Springs, MD in 2013.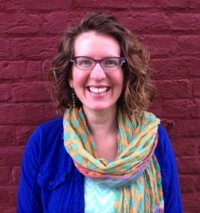 Primary Montessori Teacher, Sarah Foree
Sarah obtained her Montessori Early Childhood Teaching Certificate from the North American Montessori Center. She holds a B.A. in Drama from the University of Virginia. Prior to WCEC, Sarah worked in the creative world of theatre and design. She enjoys hiking with her family and trying to keep track of all the flora and fauna on the farm!
Elementary Teacher, Lynn Lough
With more than 30 years of teaching experience, Ms. Lough is experienced in working with students of all ages and will be the lead teacher in the virtual elementary program.  Ms. Lough has developed and taught curriculums on a variety of subjects in settings ranging from homeschooling her own children (now grown) to teaching in the Colorado Public School system.   She received a B.A. in individualized studies with a concentration in Education from James Madison University and holds a Colorado State Substitute Teaching Certificate. A new addition to the WCEC team, Ms. Lough is a creative and dynamic instructor with a natural affinity for the Elementary age.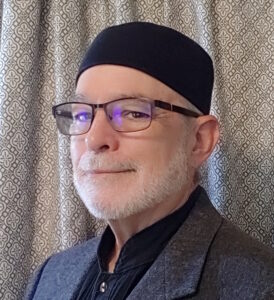 History & Physical Education Instructor, Michael Isa Davis
Isa Davis graduated from the University of South Carolina with a B.A. in Interdisciplinary Studies, (Photography, Creative Writing, Music Composition). He later studied Education for two years at Lynchburg, College. Isa has worked as, and is an award-winning Travel Photographer, Dining Services Director, Chef, and Carpenter.  He has over a decade of experience teaching Social Sciences, Photography and Cooking. Isa has also worked with or volunteered his time in various ways for Legacy International since 1981.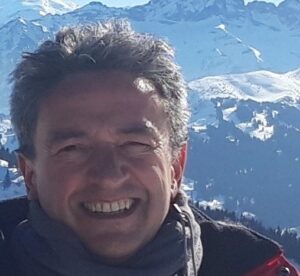 STEM (Science, Technology, Engineering, and Math) Angel Mazuelas
Dr. Angel Mazuelas holds a PhD in Physics obtained at the National Microelectronics Center, Madrid, Spain.  He worked doing scientific research for 17 years: as a postdoc, he worked at the Max Plack Institut for Solid State Research, Stuttgart, Germany.  Dr Mazuelas worked later under the supervision of Prof Klaus Ploog at the Paul-Drude-Institut for Solid State Electronics, Berlin, Germany. Then he worked for seven years in the European Synchrotron Radiation Facility (ESRF), up to now the only 4th generation synchrotron in the world. Then he broadened his skills by obtaining an International Executive Master in Business Administration at the prestigious IE Business School, Madrid, Spain. In 2005 he founded a micro real estate company: MAZGUA. He is still its manager and co-owner.
Dr. Mazuelas taught part time in high schools in Sud France for several years. In 2019 Dr Mazuelas moved to London, UK where he taught in high schools. He speaks Spanish (his mother language), English, French, and German. He is especially proud of having worked with Legacy International in the Global Youth Village program in 1987-1991.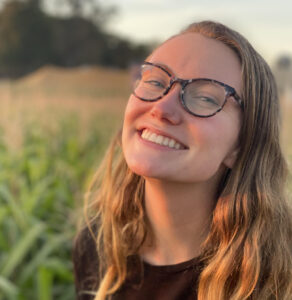 English and Spanish Language, Caroline Taylor
Caroline is a student at the College of William and Mary, receiving her degree in Latin American Studies and Environmental Policy. Caroline has traveled extensively throughout Europe and South America, most recently spending four months conducting environmental research in Ecuador. At William and Mary, she is a Teacher's Aide in the Spanish department, and a member of SOMOS, a research team focusing on building community capacity in the Dominican Republic.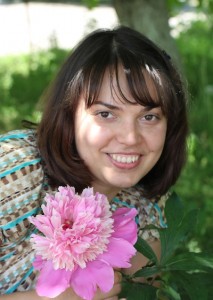 Art Instructor, Gulshan Ziazidinova
Ms. Ziazidinova received her B.A. in English Language and Literature from Osh State University, Osh, Kyrgyzstan. She has taught in both private and state schools at elementary through high school levels. She has also taught ESL at beginner, intermediate and advanced levels at Osh Institute of Western Education.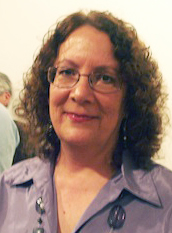 Piano and Voice, Theatre, and Animal Care, Susan Brock
Susan has taught applied piano, voice, vocal ensemble, recorder, and music theater, as well as large animal care and training, at the WCEC.  She studied biological parks management at Santa Fe Community College in Gainesville, FL; music education at University of Florida;  and music therapy at Florida State University, and has a degree in music.  Susan is currently Administrative Officer / IT and network manager at Legacy International.
BEHIND THE SCENES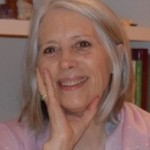 Financial Manager, Safiyya Priscilla Palmer
Priscilla holds a B.S. in Art Education from Rhode Island College, where she minored in both Art Therapy and Pottery.  She has taught in the Virginia public school system with the Gifted and Talented program, as well as at Roanoke College high school summer program.  For several years she was a Children's Art instructor at the Lynchburg Academy of Arts. She is certified in Modern Standard Arabic Level II and Tajweedi Qur'an, from Qasid Institute for Classical and Modern Standard Arabic, Amman Jordan.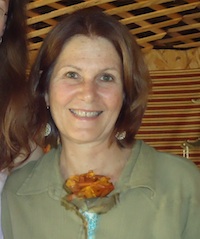 World Community Manager, Jehan Bradley
Ms. Bradley received her B.S., Elementary Education from Florida Atlantic University, Boca Raton and taught 1st and 2nd grades before moving to Virginia. She worked with the Center for Rehabilitation and Development, Roanoke, as bookkeeper and payroll manager. She is currently Property Manager for the World Community.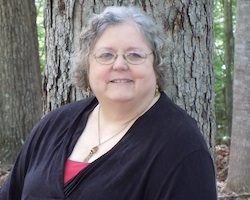 College Guidance and Principal Emeritus, Laura Farah Symons
Laura Farah Symons received a B.A. in English (Magna cum Laude) from the University of Florida, and won an Education Professions Development Act Fellowship to attend the University of New Hampshire where she earned an M.A. in English. She recently retired from her position as the Coordinator of The Learning Center at Piedmont Virginia Community College. She founded the Writing Center at Lynchburg College and re-designed the Academic Resource Center at Sweet Briar College. She served as President of the College Reading and Learning Association and served ten years on the board of the National Tutoring Association (NTA) where she is certified as a Tutor Trainer at the Master level, and helped to develop the certification program for Academic Coaching. Ms Symons has presented widely on diverse subjects in education including Brain Compatible Teaching and Learning, has trained over a thousand tutors and tutor trainers, and is currently developing metacognitive inventories for writing, math, and nursing students. In 2012, she received NTA's Lifetime Achievement Award.