WCEC SUMMER OF EXPLORATION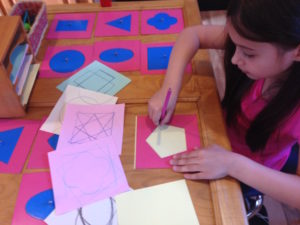 SUMMER 2020 – cancelled due to Covid
Summer 2019 – Jun 11 to Jun 27th
Tues, Wed, Thurs  9:00-3:00
Three weeks of summer programming led by Montessori certified teachers are offered for children ages 3 to 9 years of age.
Primary Children continue their school experience  in their explorations of the Montessori classroom, enriched by nature study, arts and crafts, water play, and many more fun summer activities.
Lower Elementary students have the opportunity to experience project-based learning with focused effort in the Montessori classroom, with additional craft projects, nature studies, science experiments and fun summer activities. Group activities take the lead and individual accomplishment is nurtured.
 Swim Classes in the afternoon with Elizabeth Creasy,  Aquatics Director at Bedford YMCA begin Jun 11th. (Additional Fee is charged, payable to YMCA)
Primary Summer School Tuition:   $325 plus $20 supply fee
Lower Elementary School Tuition:  $335 plus $35 supply fee
Please confirm placement by May 15th
Due Jun 1st – Check payable to "World Community Education Center"
It's not too late to get in touch with us for this summer. Contact Sarah Foree at wcecedu@gmail.com